TCR FREE for 30 Days. That's Value You Can't Beat.
We invite you to discover how valuable Troubled Company Reporter is, at no cost. We're offering you TCR FREE for 30 days. There are no risks, no obligations, and no commitments of any kind.
When you find out what a superior information source you've got, you'll appreciate the outstanding value Troubled Company Reporter offers you for a six-month discounted subscription of just $975. Incidentally, additional email addresses for members of the same firm, for the term of the initial subscription, are only $25 each. Everyone in the firm can get an individual subscription to TCR at nominal cost.
To get aTroubled Company Reporter 30-day FREE trial just click here and complete the form.
Troubled Company Reporter Archives
TCRresources, a Value-added Service Bundled with Your TCR Subscription.
Every Troubled Company Reporter recipient receives online access to all TCR reporting since 1999 at TCRresources.bankrupt.com at no additional cost. TCRresources allows searching of TCR archives for news of companies of interest.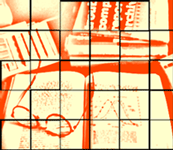 Free access to Troubled Company Reporter news older than 90 days puts a wealth of information at your disposal and your choice of ways to study it.
To BROWSE the TCR directories, just click here.
To SEARCH for TCR stories, click here to go to the News Archives.
Subscribe to TCR
To subscribe to the Troubled Company Reporter, email subscriptions@beardgroup.com or call Customer Service at 240/629/3300.